*ToNy DaNzA*
Full Name: Antonio Iadanza
Birthdate: April 21, 1951 (Aries)

Birthplace: Brooklyn, New York
Wife: Tracy Robinson (1986-present)
Children: 2 daughters (one is 7 years old), 1 son (29 years old, appeared with Tony in commercials, and is married)

*Broke his back skiing in Utah in 1993. He now has plates, rods, and screws in his spine.
*Lost his house in Northridge due to a January 17, 1994 earthquake.
*Got a scholarship to and graduated from the University of Dubuque in Iowa. There he earned a bachelor's degree in History.
*He entered the Golden Gloves boxing tournament, and after that, he turned pro.
*He told Entertainment Tonight on Auguest 24, 2000 that he is learning to play the trumpet.
*More coming soon...



ALYSSA MILANO
Our country, Alyssaland, came into existence when Alyssa Jayne Milano was born on December 19, 1972. Her parents are Tom and Lin Milano. Alyssa also has a younger brother Cory. Alyssa is all of 5 feet 2 inches, and every inch of her is sexy! Alyssa is perhaps the only queen that has (or publicly displays,anyway) body modifications, which include a belly button ring and 5 tattoos: rosary beads on her back, an angel on her left ankle, flowers on her right ankle, a sacred heart on her lower back, and a fairy on her stomach.
Alyssa married Cinjun Tate of the band Remy Zero on New Years' Day, 1999. She filed for divorce in December of that same year.


Judith Light


Judith Light was raised in Trenton, New Jersey. She was the only child of parents Sydney and Sue Light. Even as a young girl she knew she wanted to achieve success as a star. Her dream was to become famous and loved in the world of television. Though money was tight, her parents helped her. She memorized the poems her mother read to her every night. They sent her to dance lessons of every kinds, and piano, and voice lessons. At first, she was too shy to let them even see her rehearse. The love and encouragement of Sydney and Sue Light helped their only daughter to achieve her dreams.

When Judith was 12 she went to a perfoming arts camp in Pennsylvania. Then in high school, her drama teacher, Ruth Strand, recognized the budding talent. They formed a bond that would become a lifelong friendship. She graduated from Carnegie Mellon University and finally headed to Broadway.

Though she quickly landed a part on Broadway in Ibsen's "A Doll House", she had tough times financially. She was almost ready to give up acting when she was hired as an understudy for "One Life To Live". She stayed for 5 years, received 2 Daytime Emmys, 2 Soapy's and a Soap Opera Hall of Fame award. She left the soaps for "Who's the Boss".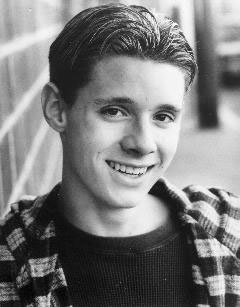 DANNY PINTAURO
Real name Daniel John Pintauro
Parents John and Margaret ("Peggy") Pintauro
Siblings None
Born 6th January 1976, Milltown, New Jersey, USA
Pets 3 dogs (Feb 91)
Ambition to become a veterinarian (Apr 92)
Likes Animals, Dancing (Nov 91)

Born : July 5th 1934 in galveston texasKnown As: Jessica Gatling Tate "Soap" (TV Series)
Mona Robinson "Who's the Boss?" (TV Series)
Trivia (1981) Won Golden Globe award for Best Performance by an Actress
in a TV-Series - Musical/Comedy for: "Soap."
(1989) Won Golden Globe award for Best Performance by an Actress
in a Supporting Role in a Series, Mini-Series or Motion
Picture Made for TV for: "Who's the Boss?"
Starred in Marsha Norman's Pulitzer Prize Winning stage play
"'Night, Mother" in the role of "Thelma Cates" from
January 28, 1998 thru February 15, 1998 at the
Orpheum Theatre in Foxborough, MA, USA.


Some fellow TV/Movie cast members: